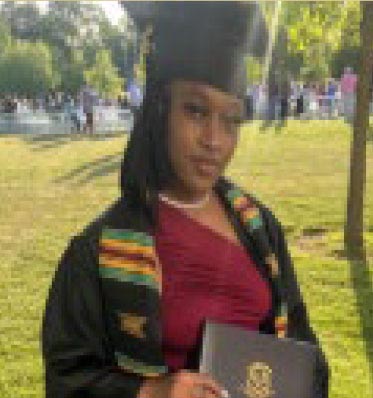 Paige Cadogan
Attending Eastern Connecticut State University- CT
Field of Interest: Social Work
CONNTAC Representative: Gloria Dovers
Paige is a single-mother who attends Eastern Connecticut State University with dreams of becoming a Social Worker. She would like to start her career with the Department of Children and Families and practice Family Therapy in the future. Her interest in the field of Social Work stems from her passion to help people. Paige says she migrated from Jamaica four years ago to access an affordable education and contribute something meaningful in society. The transition has helped her to accomplish her dream of attending college to secure her family's future. It has also given her access to resources to help her to make an impact and influence change in the United States for immigrants like herself. She expresses gratitude for CONNTAC Counselor, Gloria Dover, for encouraging her to apply for the scholarship. "Ms. Gloria advised and assisted me with everything that I needed for school. She helped me transfer to Eastern Connecticut State University and with financial aid. She is very supportive." Paige explains the scholarship will ease financial burdens and assist with college costs.
---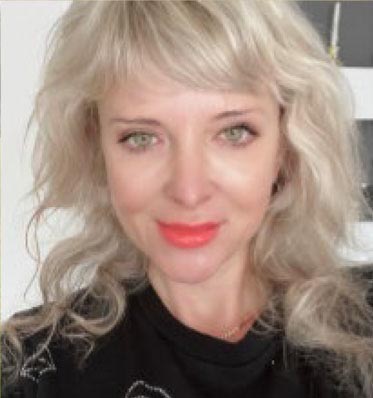 Alicja Houle
Attending Tunxis Community College- CT
Field of Interest: Nursing
CONNTAC Representative: Erica Coleman
Alicja attends Tunxis Community College with the goal of becoming a Registered Nurse. She has been a Medical Assistant for years. Unfortunately, she recently lost her job. In addition to this loss, her mother was diagnosed with stage 4 cancer. As a single mother whose daughter is also a college student, having sufficient funds to live and support school is becoming more and more difficult. Despite life's challenges, Alicja is committed to working hard in school and making her dreams a reality. She expresses gratitude for CONNTAC Counselor, Erica Coleman, for helping her through the college process. "Erica helps me with everything step by step. She is always so warm, patient, friendly, and very supportive in every situation." Alicja explains the scholarship will assist with books needed to succeed in her classes along with transportation.
---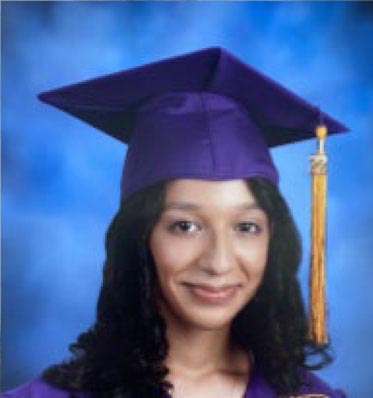 Camila Miranda
Attending Fordham University- NY
Field of Interest: Political Science
CONNTAC Representative: DeShayla Shelley
Camila is a Political Science major at Fordham University with dreams to become a Lawyer. Camila describes her journey as being a first generation American, as her family originates from Guatemala. She is the first in her family to attend college and has had little guidance throughout the college application process. Loving moral support from her family, hard work and determination, and the CONNTAC-EOC program has aided her in overcoming these hurdles. Camila has been an active force in her community as she volunteered at Building One Community as an English Language Learning (ELL) tutor for immigrant adults. She participated as an immigration legal services intern with the Connecticut Institute for Refugees and Immigrants. She thanks CONNTAC Counselor, DeShayla Shelley, for helping her complete the Free Application for Federal Student Aid (FAFSA). "DeShayla was really nice and I appreciate her help." The scholarship will help with tuition and books.
---
Jennifer Paul
Attending University of Connecticut- CT
Field of Interest: Natural Resources
CONNTAC Representative: Gloria Dover
Jennifer transferred from Three Rivers Community College (TRCC) and is enrolled at the University of Connecticut pursuing a Bachelor's degree in Natural Resources. She has held several part-time jobs while attending college as a full- time student. Staying employed at a full-time level is imperative for to finance her education as she supports herself entirely on her own. She gives praise and gratitude to her father for pushing and motivating her to continue with her college education. At TRCC, Jennifer was president of Trailblazers, was a member of the Three Rivers United Environmentalists (T.R.U.E.), and volunteered as a water monitor for the Connecticut Department of Energy and Environmental Protection. At UCONN, she has volunteered in the Fall Campus Clean-up and the CT Special Olympics-Husky Classic Soccer Tournament as an Evaluator. She appreciates CONNTAC Counselor, Gloria Dover, for helping her finance her college education. "Gloria assisted me with fee waivers, my financial aid application, and scholarships." Jennifer was also the recipient of the 2022 NEOCA (National Educational Opportunity Centers Association) scholarship with Gloria's help and being a participant of CONNTAC-EOC. "Ms. Gloria is very knowledgeable, helpful and caring." Jennifer shares the scholarship will help with paying for books and other school supplies.
---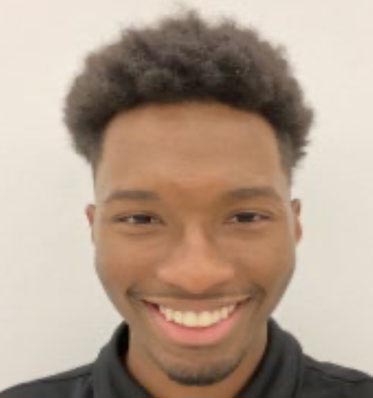 Jaden Walker
Attending Central Connecticut State University- CT
Field of Interest: Computer Sciences
CONNTAC Representative: Tomeka Williams
=Jaden received his Associate's degree from Capital Community College and is enrolled in the Computer Science Honors program at Central Connecticut State University. His career goal is to become a college professor teaching Computer Science courses. Jaden describes one of the most difficult obstacles that he had to overcome in pursuit of post-secondary education as being the first in his family to go to college. Most of his relatives did graduate high school, let alone attend college. After graduating high school Jaden did not want to have a limited skill set or work a low-wage job. Instead he aspired to expand his education and thanks CONNTAC Counselor, Tomeka Williams, for helping him transfer from the community college to a state university by issuing him a fee waiver and giving him scholarship information. "Tomeka has been very helpful in my education and career goals." Jaden shares the scholarship will ease the financial strain of attending a university and allow him to focus on his schoolwork.