TRiO Services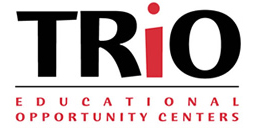 In view of the nations stated commitment to educate all its people regardless of race, ethnic background or economic circumstances, Congress gave birth in the 1960's to a philosophy that grew into what is known today as TRIO.
TRIO programs are designed to assist disadvantaged students in the entry, retention, and completion of post secondary education; they provide information, counseling, academic instruction, tutoring, assistance in applying for financial aid, encouragement and support. While student financial aid programs are designed to help students overcome financial barriers to higher education, TRIO programs are designed to help students overcome class, social and cultural barriers to higher education.
Today there are Upward Bound, Talent Search, Ronald McNair Post-Baccalaureate Achievement Programs, Student Support Services, and Educational Opportunity Center programs. The aformentioned collectively known as TRIO programs, got their nickname from the legislation that created them more than 30 years ago. The original TRIO programs consisted of Upward Bound, Talent Search, and Student Support Services.
Upward Bound the oldest of the programs, was created by the 1964 Educational Opportunity Act, Talent Search was established by the Higher Education Act of 1965, and the Higher Education Amendments of 1968 added Student Support Services for disadvantaged students. The Higher Education Act Amendments of 1972 added a fourth program-Educational Opportunity Centers- but the "TRIO" label has never been disassociated from the programs. The fifth program is Training Program for Staff and Leadership Personnel; it was established by the Educational Amendments of 1976. The Higher Education Amendments of 1986 placed the Ronald E. McNair Post-Baccalaureate Achievement Program on the distinguished list of TRIO programs.